| | |
| --- | --- |
| Name | Mary MacKillop |
| Date of Birth | January 15, 1842 |
| Place of Birth | Fitzroy, Australia |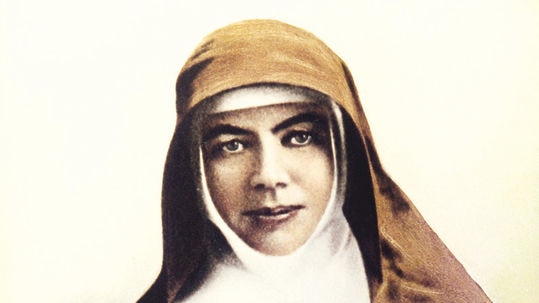 About
Mary MacKillop was born on January 15, 1842 in Fitzroy, Australia. She died on Aug 8, 1909 (age 67). In 1866, she established the Sisters of St. Joseph of the Sacred Heart in Australia. These nuns were responsible for establishing a number of schools across the country.
In order to contribute financially to her family, she got her first job as a clerk in a stationery store in Melbourne when she was just 14 years old. She is the first person from her home country of Australia to be canonised as a saint by the Catholic Church. Her brother Donald was a Jesuit priest who served the indigenous people of Northern Australia. He did his ministry among the local Aborigines.
House
The Mary Mackillop Heritage Centre is located in the house where Mary Mackillop, Australia's first saint, was born in 1842. The house, which is located in the Adelaide suburb of Kensington, was originally built in 1839 by Mary's father, Alexander Mackillop. It was originally a two-roomed house, but was later extended to include a third room and a verandah. The house was restored in 1992 and opened as a heritage centre in 1993. Visitors to the centre can learn about Mary Mackillop's life and see some of the personal belongings that she used during her lifetime.